Special Evening on the Snowman Trek
Join us in Toronto on November 26, 2019 for a special preview of the 2020 Snowman Trek.
Snowman Trek
September 20 - October 19, 2020
The most difficult high altitude trek in the world and one of the most beautiful treks in the Himalayas, the Snowman trek traverses along the Bhutan and Tibet border, passing unclimbed peaks and remote valleys. This is a long and challenging trek where you will see snow capped mountains, turquoise-tinted lakes, pristine forests, ancient monasteries, and semi-nomadic villages.
The trek begins with a short drive from Paro at Drukgyel Dzong, heading towards Chomolhari base camp, the third highest peak in Bhutan. Pass Bhutanese monasteries and alpine grasslands to visit the northern most settlement in Bhutan, Laya. Continue crossing numerous high passes to make your way towards Lunana valley, a seldom-visited community living among glaciers. Immersed in the natural beauty of Bhutan, witness Himalayan blue sheep, bearded vultures, and rhododendron forests. After completing 25 days of strenuous but rewarding trekking, return by road to visit the cultural heritage sites of Punakha and Thimphu, before returning to Paro for your final night in the Kingdom of Bhutan.
Highlights
30 days total, 25 days trek
Full Snowman trek taking you through the most remote valleys in Bhutan
Trek to Chomolhari base camp, the third tallest mountain in Bhutan
Cross 9 high passes over 4,500 m (15,850 ft.)
Visit Thimphu, Punakha, and Paro, including a hike to Taktseng 'Tiger's Nest' Monastery
Reach a maximum altitude of 17,320 ft / 5,280 m
This trip is run in collaboration with Canadian Himalayan Expeditions  (CHE), an adventure travel company with over 30 years of experience safely running expeditions. CHE specializes in arranging small group adventure trips throughout Bhutan, Nepal, Tibet, India, Silk Road, and other parts of the Himalayas. With over three decades of experience CHE has built a strong reputation for quality, safety, leadership and environmental responsibility.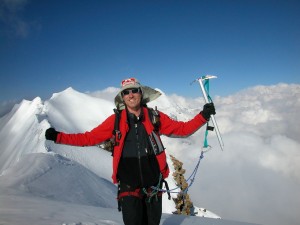 This trip will also have Joe Pilaar leading the trek.* Joe Pilaar founded CHE over 30 years ago, and has been leading adventures to the Himalaya for even longer.
Joe lived and studied in India for 5 years and speaks Hindi and Urdu fluently. He has traveled extensively throughout the Indian Subcontinent, Southeast Asia, East Africa and South America, and has organized and led over 75 expeditions in Nepal, India, Bhutan, Pakistan, China/ Tibet, Kenya, Tanzania, Argentina, Chile, and Peru.
Read about CHE's Snowman Trek featured in the National Geographic here.
Traveling with BCF also provides special in-country access including a formal reception with Bhutanese dignitaries, a private tour of the world renowned Royal Textile Academy, and a behind-the-scenes look at the education sector in Bhutan.
*Subject to number of sign ups
With a special focus on environmental sustainability and cultural preservation, this trip will include a $5,0000 USD tax-deductible charitable donation to Bhutan Canada Foundation (BCF) to develop the Trans Bhutan Trail, a traditional pedestrian highway between Paro and Trashigang.
Spanning almost 400 km, the trail connected pilgrims, students,  traders and families as they walked anywhere from days to weeks, passing remote communities along the way. Since the development of the first roads in the 1960s, this traditional trail has, in part, fallen into disrepair.
Reopening the Tran Bhutan Trail will bring environmental conservation and awareness, create local employment and tourism opportunities, and foster the development priorities in Bhutan through Gross National Happiness (GNH). Your donation as part of the Snowman Trek will be a vital role in making this happen.
What's Included:
All accommodations in hotels or tents
All meals
Professional guides, cooks, horses (or other beasts of burden, such as yaks or mules)
All major equipment such as tents, insulating foam mattress, utensils, stoves and fuel while on trek
Portable Altitude Chamber bag and satellite phone
Visa fees including daily tourist tariff
What's Not Included:
International airfare to Paro
Travel insurance
Tips
Land Cost: $7,970 USD (per person, based on min. 2 person sharing)
Charitable Donation to BCF: $5,000 USD (tax receipt will be issued)
Total: $12,970 USD
Note: Full payment required 2 months before arrival date. A nonrefundable down payment of $2,000 USD is required on application. 
Additional Fees
Airfare – International airfare to Paro approximately $1,900 USD
Optional – Tent Single Supplement: $100 USD
Optional – Hotel Single Supplement: $150 USD (subject to availability)
For more information, contact us at snowman@bhutancanada.org or 647-233-6607
TICO No: 50016735 (Blyth Education Travel)